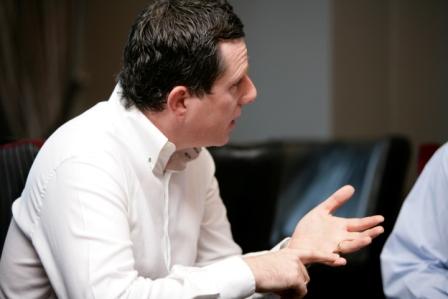 I'm Phil Jones, a business leader based in the North West of England with a passion for people and the Unlimited Potential (UP!) within them.

My day job is Managing Director of a £100M PA + technology business based in East Manchester, aswell as motivational speaking to ambitious leaders and businesses in my spare time.
On this site you will find my blogs (to the right), which can also be accessed via the tag cloud or the category box, if you want to reference something specific on a particular topic.
Should you wish to enquire about a speaking opportunity,  please jump straight to the speaking page.
My blogs have readership in over 60 countries and has been read by over 850,000 people.  It's my ambition to change the lives of a million people, so please subscribe and spread the word.
You can find me on Twitter @philjones40, lets talk.