Sitting in a bar in Frankfurt last night, having a read of the FT and catching up after a long day, my Blackberry started flashing with an e-mail from an industry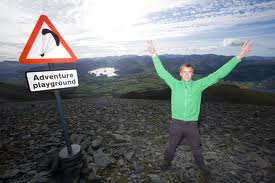 contact asking some advice about doing business in Japan.   Over the next half an hour or so, we exchanged three or four e-mails on the subject, the final message contained the words –  "I think this will all be a great adventure."
It put a big smile on my face, because the individual involved has built up a fantastic business, which is now exporting products all over the world.  He's a colourful character and absolutely passionate about the products he makes and the business he runs.
It got me thinking about the word "adventure" and how entrepreneurship is an adventure for those starting and growing businesses.  A journey without a defined end, which may or may not end up in the place that you thought you were setting off for or out to.  A journey of highs and lows, opportunities, personal challenge and – at times – immense personal satisfaction or desperation as things don't always go to plan.
I loved the essence of doing something because it is an adventure, for the experience, for the unknown and for the inevitable learning that will come as a result.  In big companies, Corporate governance can dampen down adventure.  Perhaps the greatest Corporate adventurer of them all – Richard Branson – with his "blow it, let's do it" attitude would some many Corporate risk executives to an early grave.
However, we need adventurers in business.  People that want to find new frontiers, new challenges, new markets, new products, new services and new ways of doing things.  Inevitably they tend to be the entrepreneurs, however leaders can also bring this adventurer culture to their own businesses by being more supportive of failure, listening to new ideas and devoting time to innovation among all the other demands.  What have you got to lose?