Imitation is the sincerest form of flattery or so the saying goes.  This gave me a few laughs on a short break to Tenerife this weekend when I came across the following: -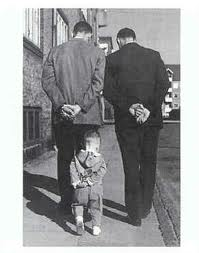 A Michael Buble tribute act called "Michael Bubble"
A restaurant called "Gordon Ramsey's" offering a three course dinner for €8,95 – their logo was exactly the same as the famous chef – "Gordon Ramsay."  I did look twice thinking I was about to have the cheapest fine dining meal ever!
A Ghanaian looky looky seller (fake watches etc) wearing a Tesco "Here to Help" T-Shirt and badge – he even had Tesco carrier bags if a customer made a purchase!
There is so much talk about innovation today, that it's easy to forget that imitating or copying a product and trying to improve it is also a tried and tested way of starting a business.
Now, I'm not suggesting that you rip off a major brand owners trademark – you'll get into serious trouble for that – however significant markets exist for commodity products, where operationally efficient businesses can drum up significant revenues just by doing something better or introducing a complementary product into an existing customer base.
It's widely acknowledged that in the seventies and eighties that many of the Japanese consumer electronic brands, took existing technology and bettered it.  They reverse engineered products, found ways to either improve them of their manufacturing processes and then launched them in the market, often with another 100 flashing LED lights for full effect!
Many of those brands are now household names – Sony being a great example of a brand that did it well and then went on to bigger and better things, like the Sony Walkman.
So if you're thinking to try and find ways to expand your business, it doesn't need to always come as a result of an innovation.  Five ways to further increase revenues could be: -
Pick a feature that is the current big thing in the market and see how you could better or improve it (subject to patent).
Establish other products that your customers might already sell, that you may be able to supply (always a good one if your customer wants supplier consolidation).
Consider how technology you might have developed could be used for other things.  Dyson do this really well, think how they have introduced hand-dryers and vacuum cleaners using their powerful motor technology.
See how your competitors might be deriving revenues from complimentary goods and services that you might be able to offer as up-sells or cross-sells.  Classic example for TV's would be HD cables and cabinets.
Consider adjacent marketplaces to your current offering and see if you could move sideways into an adjacent market, rather than trying to do something brand new in a market you may not have expertise in.
Innovation doesn't always have to be the next big thing, the most radical idea or a game changer.  Small improvements plus complementary products can also increase your capacity to do more business.