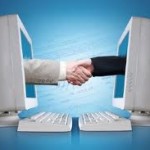 Obsession with the number of followers that you have on Twitter, Facebook or Linkedin seems to be where a lot of people are at right now. As if, there is some sort of hard measurement technique as to how good you are at that particular activity or how popular you are as an individual.  It's completely understandable, as normally, that's how things are measured.  The more people you reach, the higher the chance of influence or response of say a mailshot or e-shot.
However, any marketeer will tell you that a mailshot mailed to a million homes with poor content or bad design, will have a low response rate.  A personalised mailshot sent to 1,000 homes will have far greater impact.  This is quite a good metaphor for the way social media works.   Car brands  do it all the time.  Low end brands put brochures in Sunday newspapers, Premium brands send personalised letters to target postcodes.
If you are obsessed with followers, hanging on to every new one and de-railing everytime someone unfollows you, you might be taking it all a bit too seriously.  I've learned over the last couple of years, that followers on Twitter come and go.  If you follow back everyone that follows you, you begin to manufacture your own junk news channel, it all becomes noise again.  So, choose who you follow carefully to ensure your content is of a high quality.
Additionally, having all these contacts can be a diminishing return. A network, is not a collection of thousands of contacts if you don't actually know anyone (that's a thousand contacts).  For me, my business network is people that I know and have met, I call this social2facial.   When you have met someone, you get to know them and build up trust (a key driver in today's expectation economy).  You understand their objectives and goals better and you can work to assist them in achieving them by making introductions or recommendations to others. Interactions become personalised and more relevant.
Of all the people I know on Twitter, around 15% make it to my Linkedin network (where I store contacts that I have met).  They are the people whom I'm most likely to turn to for opportunities.  Conceptually then, I am using Twitter to identify people I'd like to meet after a period of engagement, then to take that relationship off-line to see where business might go.
Finally, I have limited time to be able to spend on social networks.  I run a big business and have lots of interests away from the office, so it's all about a balance of how many quality relationships you can actually maintain on and off-line relative to the time you can invest.  If you have a huge pool, you might not be able to engage with them and end up being an information broadcaster, rather than a conversationalist.  Twitter expert Mark Shaw writes lots of great blogs around this topic, check him out.
What do you think?