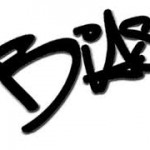 You have a bias.  A certain way of thinking – your parents might have gifted it to you, the friends you hang around with or the people you work alongside.  It's your default position, the triggered response on auto-pilot to key situations that manifest.
 It's not always helpful.
Having a strong bias can lead you to shut the door to potential, to create fixed views, over-argue a point or even worse miss an opportunity.  Having consciousness of your bias is key.  Questions you can ask yourself are: –
1. Do I have a default personal position? Example – Overly positive or negative?  Resistant to change?  Risk averse?
2. Does the company I keep have a default position?  Example – Do I indulge group think?  How am I opening myself to new or alternative thoughts to my own?
3. Is my response predictable?  Can someone second guess where I will go with this?
The need to flex your thinking is critical.  Having a bias means you go one way, most of the time.  To open the door to potential means flipping yourself to the 180 degree view and having comfort that it may inform a new perspective rather than validate an out of date one.
Why not try it?  Have a think about your bias.  Next time you can hear yourself answering in your normal way, pivot.  Take an alternative view, ask more questions, be curious, dig deeper and ask yourself what the opposite opinion might be and the pro's and con's before running your default programme.

You might find that potential seeks you out in a way you hadn't previously comprehended.