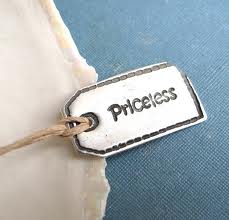 Labels come in all shapes and sizes – not the ones you might be thinking of – Armani, Dolce & Gabbana, Ralph Lauren et al.  What I mean are labels you attach to others and yourself – fat, skinny, black, white, tall, short, gay, big nose, big ears, fat legs, short legs, geeky, weird, a failure, ugly, you know the list.
Labels say more about you than anyone else and not in a necessarily positive way.  Labels can marginalise, restrict, be critical, condascending and unnecessarily compartmentalise you, or another, into feeling, seeing, or behaving differently.  When we choose to label others, we are often exposing an inferiority in our own self-image. 
De-labeling (not having the need to label by respecting everyone) is a powerful tool in acceptance of self and others.  By giving up labels for yourself – fat, skinny, ugly etc – you can move to a state of accepting 'self' as is and others.
Having "PSI" (Positive Self-Image) is about removing the 'pressure' to conform to the labels that other people may choose to use, it can be a breakthrough if you determine that the only label you have to live up to in life is "Me as I am."  By installing this self-worth, you can quickly choose those relationships and situations which do or do not serve you.
A quick exercise is to look in the mirror and ask yourself "What do I see?". If that reflection is one that feels uncomfortable, it's likely that your self-image may be poor or bruised.  If so, begin to capture the things that you think are the qualities about you that your friends or family admire.   Think if a blind person met you whether they would be touched by your words or your kindness?  Think who matters, who is in your life and why, if they unconditionally accept you, then get more people like that in your life.    If your life is full of people who want to label and judge, don't be surprised if it's something that you feel conscious about or regularly participate in, to fit in.
Real freedom is simply to be a human 'being' by recognising that we are all different, there is no right or wrong, everyone has something to contribute, recognising judgment of others is toxic to self and choosing to give up the need to label others.  Why not try it?