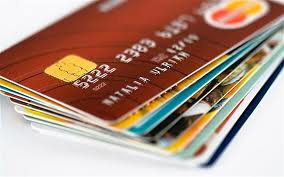 Today, I experienced a first.  
On checking out of a hotel, a surcharge of £3.00 was added to the bill for paying by credit card.  As a frequent user of hotels all over Europe, I was puzzled why this charge had occurred and the answer was due to the group wanting go give more 'transparency' to their customers – fair enough (Macdonald hotels).  
 As my hotel was booked through an agent, I don't recall seeing the condition of this charge in advance, nor was it raised at check-in.  No signage was in the reception area, detailing the charge or rationale, leaving quite an awkward conversation with the receptionist who – give her the due – was on message but shared the immense customer disattisfaction she was experiencing on the front line.  
This is about trust and left my sponsoring thought about the hotel group as one of disappointment, despite a lovely stay, nice dinner and good staff.  Customers remember small things and particularly if it's the very last thing they do at the end of their stay!  That should be the moment of installing the positive attributes of the stay, to 'bake in' in the experience.
In today's expectation and sharing economy, this is a total own goal for me and it reminded me of an innovation process called "do the opposite" – which is when you come at the problem from the other way.  Clearly, the group want to recover to make the cost of credit card transactions visible by making a token fixed standard charge.  Here's the example above using 'do the opposite' which turns the charge into a credit: -
Instead of adding a surcharge, include it upfront in the cost of the room like everyone else does, rationale being:-
Customer isn't surprised.
Customer establishes trust.
Receptionists aren't left feeling trepidation about every 'check out' interaction.
Instead, when it's time to check-out, the conversation goes something like: -
"Here's your bill Mr. Jones, would you like to take advantage of a further £3.00 discount by paying with a debit card?"
By doing this, you empower the customer to take the choice.  Those that want it, will take it having a little moment of customer delight as they reduce their bill by three pounds, receptionists turn this into a positive and leave the lasting impression as good as the first impression.  People who use company expenses don't then have to process an additional line on their claim, assuming they can claim service charges back.
Decisions like the one above (let's charge a £3 surcharge) are often quickly implemented without thinking of the longer term impacts. I was a high yield customer, taking one room but also paying for a dinner for x4 people plus drinks, tripling the size of my bill on its own.  £3 is not an issue, it's a principle and in a social world, word quickly spreads when a customer feels their trust has been breached.
In a service business, with plenty of choice, in my experience consumers want the cost to be clear avoiding the 'Ryanair' moment with a brand.  Small moments like the one above leave a lasting footprint with a customer and what do they do?  They either abandon or avoid future use, unless convenience in some other form over rides the moment.