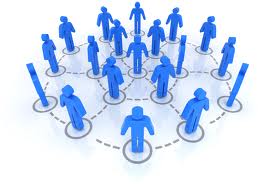 This morning I attended a technology seminar, with three leading figures from the world of technology journalism sharing their views of the future.  In my view, it's vital that you always look ahead for the next big thing, or you end up like Nokia or Kodak, thinking that what exists today might last forever.
One of today's panel members – Olivia Solon, Associate Editor of Wired Magazine – talked about the trend Collaborative Consumption.  In short terms, what this means is how spare capacity is mopped up by the crowd using the web.  Lots of examples of this are popping up all over, including car shares (one commuter one car who trades their free space), bike renting (let's say someone rides to work and the bikes sits in a shed all day when it could be rented out), house sitting to name a few.  Capacity is made visible to the crowd either on a short term (one day), mid or long term basis.
She made an excellent supporting point around trust. I've been talking about TATT (Time, Attention, Trust and Transparency) for about two years now, believing them to the key social currencies.  If collaborative consumption is to be truly a success, then you are going to need to be pretty sure about the credentials of a stranger before you let them into your home, your car or have them riding away on your best bike!
Sites like e-bay and its payment platform – Paypal – build transparent trust by members giving feedback to build a reputation aswell as a pretty robust process to validate who you are are, before you can get a Paypal account.  This highly visible feedback reduces fears with other potential buyers and sellers.  It works well for e-Bay, so if collaborative consumption is to take off, how can demonstrate your trustworthiness in the future across multiple consumption plaftorms?  Such a thing doesn't exist today.
If you think about all the on-line transactions you make (Amazon, i-Tunes, e-Bay, Tesco, Council Tax, Utilities) aswell as your social graph (social media) and then imagine all those transactions being aggregated in one place to build a trust rating which is effectively validated through multiple sources validating your public trust persona, then that could be a vision of what the future might look like. It would be like a visible credit report, buyer/seller report and assessment of you as an all round good egg, which is available to others.  That would be a big job, but not beyond the realm of impossibility given the amount of data that now exists.
If we're truly going to switch from hyper-consumption to collaborative consumption, then the evidence of trustworthiness to strangers will become a big issue.  Let's see who gets to market first.