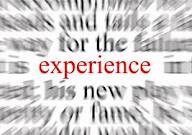 "A wise man knows everything and and a brilliant man knows everyone" – a great anecdote re-capped by Chairman of Downtown Manchester in Business Chairman – Michael Taylor – at a leaders lunch in Manchester today.
Michael used today's lunch to wax lyrical about a learning journey he went on with some other business leaders to Silicon Valley in the USA.  Attending the offices of some of the top performing businesses out there and comparing the differences in the entreprenerial eco-system to that of Manchester and the UK in general.
You can learn more about Michael's experience in this short video.  What was evident is that Michael and the people that went on this incredible journey had a "Life Impacting Experience" and now Michael and his fellow journeymen have altered their pathway as a result – powerful stuff.
As he spoke today, I enjoyed hearing about the obsession that many of the entrepreneurs have in silicon valley, the nervousness not to miss a great opportunity and the importance of failure on your CV, making you a more investable proposition for many high-ticket angels. 
Most of all this event became a massive learning experience, one destination with several individual journeys. 
Events and trips become experiences primarily due to the people you meet and spend time with, we should never forget that.  Learning is best when experienced experentially.  This sounded a fantastic trip, a once in a lifetime combination of people, places and insight which drew together those things into a life impacting experience which has re-determined their pathway, their thoughts, words and actions.