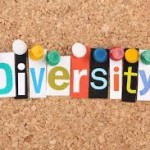 Diversity remains a hot topic in the workplace, sex, background, culture, size, accent, language – you name it and you'll find it a debate being had around it.
As organisations become more intelligent, awareness is also growing around the diversity of 'personality types' you need in your culture to deliver outstanding results.  Excellent organisations use the differences that exist explicitly to engineer great outcomes, like actors being used in a stage show, cast for different parts or outcomes.
Attending a conference in London last week, Leadership expert Steve Radcliffe spoke of the importance of understanding your 'shadow' as a leader, which really resonated with me.  It reminded me of a big lesson learned in my own career when I gained an insight of what my 'extrovert' shadow had on 'introverts'.
If you are an 'extrovert' with an ability to 'think and talk' at the same time with little planning or briefing, it's easy to brainstorm.  Take that capability to a room full of introverted sensors expecting them to kick the door in and brainstorm with you, leads to double frustration.  You are frustrated as no-one is taking you on, they are frustrated because they haven't had time to plan, research or reflect.  A double #fail.
Recognising this, then realising that our brains do not all think in the same way is a powerful tool for any leader.  It can unlock the questions of why some people are quiet in meetings? Why some people need reflection time?  Why some people need to plan? Why some people need time alone? Also to ensure that extroverted personalities don't dominate your cultural landscape and put introverts in the shadows.  Some of your best ideas will come outside of the room, either through thorough meticulous planning when people are given notice or quiet reflection, where the big ideas can be processed and rationalised.
The lesson here is not to treat everyone the same but appreciate their differences, then use those differences to your advantage.  An organisation needs a healthy blend of all personality types or you risk becoming a 'one trick pony.'  Sales organisations need to be particularly aware as they tend to be 'extrovert dominated' which means everyone likes big ideas, gets running with them and gets excited with bags of energy, whilst others may look on in horror, realising the true practicalities of what needs to be done beyond the hype.
You can get around this with good planning and good questioning, just be a bit more patient and you will get better results.  The qualities of Introverts and Extroverts need to be appreciated in equal measure, their strengths and weaknesses will contribute to better decision making, synthesising of ideas and execution of your plans in your business. Win Win.