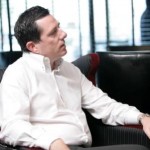 I'm an accomplished public speaker and am regularly asked to appear at industry gatherings  and business conferences to share my view of the world, I like to think that I bring great thinking, combined with some good humour and personality with practical, implementable advice (see below for audience feedback).  If you'd like to discuss a speaking event or opportunity, please get in touch at phil.jones@live.co.uk and I'll be in touch.  You can find a selection of over 40 speaking events that I have been involved with at the bottom of the page which include: -
Hosting the Shared Services Forum UK annual conference.
Co-Host of the North of England Excellence awards with BBC Business Presenter – Stephanie McGovern.
Academy for Chief Executives annual conferences (keynote speaker).
Creative Lancashire Annual Conference (keynote speaker).
Events
Below is a list of events where I will be appearing/speaking in 2014.  This is always changing, so please track back to this page.  Previous events where I've spoken can be found by scrolling down to the bottom of the page.
2014 Events
Thursday 16th January – BOSS Federation, London.  Keynote outlining industry headwinds, within the context of technology and trend landscape of the next 20 years.
Tuesday 4th Mark – London.  Launch of a book on Leadership, delivering a talk about the subject.
Thursday 20th March.  Talk of Manchester Annual awards for 'Grafters' – Keynote speech.
Wed 26th March – Junior Chamber of Commerce.  Talk entitled "Being the CEO of you."
Thursday 27th March – Federation of Small Businesses National Conference. Talk entitled "Growing Pains – What small companies can learn from big companies."
Tuesday 1st April – Overbury Interiors.  Panelist discussing SME usage around technology with stakeholders from government and the private sector.
Tuesday 8th April – Westminster eForum.  Talk on Importance of Technology to Fast Growth SME's
Tuesday 29th April – BOSS Conference.   Talk entitled "Selling to the C suite."
Thursday 1st May.  K Club entrepreneurs club.  "Growing Pains – What small companies can learn from big companies."
Thursday 16th October.  Successful Selling Expo 2014 conference – "Selling to the C suite."
Audience Feedback (A Selection)
Hull Business Week – Selection of Feedback recieved via Twitter
Other Feedback
Phil spoke at our recent 'The Business' Lunch. His talk "Being the best possible version of you" was thought-provoking but delivered in a humorous and enjoyable way.  Using real life examples, Phil conveyed a real insight into some of the practical challenges we face in business today.  I would have no hesitation in recommending him as a speaker or, someone who is extremely professional and a pleasure to work with.  Paul Ashbury – The Business Lunch.  Director – Focus On Networking Ltd
"Phil spoke about Marginal Gains at our January 2013 Kick Off Event, using the British Cycling Team's fantastic achievements to demonstrate how focusing on making small marginal improvements in everything you do can soon add up to significant gains in personal performance. The audience were captivated, and several of my colleagues told me afterwards how inspired they were by the presentation. I am convinced that a good number of my team will take the message to heart and implement the recommendations.   I have seen Phil present a number of times, and he is a truly great public speaker, never failing to engage and stimulate his audience with a winning combination of good humour and thoughtful insight. " Robert Baldrey – Group CEO, Vasanta (Jan 2013)
"Phil opened up our Northern conference and spoke to CEOs and MDs from across the North West and Yorkshire regions.  He is a real force of energy with a no-nonsense approach that went down very well with all attendees. You cannot fail to come away from his session with some real business improvement lessons and techniques.  Phil is knowledgeable and highly engaging and self engaged at the highest level.  As a practicing business leader his session has high credibility." /Peter Hills, Academy Group 18 Chairman, Academy for Chief Executives.
"First rate leadership presentation from @PhilJones40 at Academy for Chief Executives Northern Conference yesterday. Thanks from 75 leaders!"  /via Twitter @alandean – Academy for Chief Executives keynote
"Awesome guest speaker at the Academy yesterday @PhilJones40. Never made as many notes in 1 1/2 hours since I was at school." /via Twitter @gary_sheader - Academy for Chief Executives keynote
"Great mix of information, insight and entertainment. Credit to #bizweek team that we get this quality of speaker in #hull"/via Twitter @rmpdesign – Hull Business Week  Megatrends 2.0 keynote
"Loved @PhilJones40 #megatrends presentation this morning "There are no speed limits on the road to excellence!" Brilliant! #bizweek" /via Twitter @hullesteemlep –  Hull Business Week  Megatrends 2.0 keynote
"…I am writing to thank you personally for your tremendous contribution to what became a memorable and successful conference at Rudding Park.  You brought professionalism, authenticity, wisdom and fun to make it a great conference.  Thanks a million." / John McLafferty, Head of Professional Development- Rolls-Royce and Chair, Shared Services Forum UK.  Shared Services Forum UK Annual Conference."…
Your workshops were extremely informative, entertaining and full of helpful hints."  - Audience Member – M Factor
"…I attended both sessions of your "Social Media" presentations at the M Factor on Thursday 12th November – absolutely great!  Inspiring!…" – Audience Member – M Factor
You were dynamite this evening @TiE event: #Opportunities are never lost,someone will always take the ones you miss…so true! /via Twitter @impy73  TiE NW Entrepreneurs Evening
"…I especially want to mention the incredible effort Phil that you had obviously put into your presentation. The feedback that I have personally heard on this has been outstanding and it was great to hear it referenced throughout the day…" – Mike Perls, CEO of MC2 (RAW 2010).
"…You gave the best presentation I have seen all year , and one of the top 10 of all time . It was good to see the fundamentals of content and entertainment both being there ….Former CEO of Major European Multi-National Wholesaler – Spicers.
"….I just wanted to say a HUGE thank you for your inspirational session yesterday.  I have never been in a situation before that EVERYONE in the room felt the same way about a speaker and session, I had numerous people come up to me at the end to talk specifically about your session and just how much they enjoyed it, they all know that they can take away something tangible and start implementing it in their day to day lives immediately.  I personally haven't learnt that much in ages so it was a real eye opener for me…." – Luke Chapman, MD – Business Performance Group (March 2010).
"…I just wanted to say how much I appreciated your input in to the Death of Distance debate – I can honestly say that it wouldn't have been half the event it was without your help.  The amount of preparation and research you put in beforehand really paid off and you managed to keep the conversations flowing and get the most from all the speakers whilst having to get to grips with all the technology – a truly remarkable feat!…Great to work with you and very much hope we can work together again.." – Dom Raban, Managing Director, Corporation Pop (Death of Distance Debate).
"@PhilJones40 thanks for your talk today Phil. Inspirational! Clients loved you" – Ian Harper – Managing Director, Harper Office Supplies. (IoD customer event).
"I just wanted to drop you a personal note to thank you for your time, energy and enthusiasm yesterday morning. I was delighted with how the seminar went: the audience were very engaged and the topic really struck a chord. Your presentation was exactly what I was looking for in terms of both content and delivery and we have had nothing but positive remarks and feedback since…" – Will Smith, Partner (Audit), Deloitte Consulting
Enjoyed your talk immensley! /via Twitter @garryknox – How-Do Branding on Demand Event
Top presentation. Delivered with real substance- refreshing change to trendy buzz words you usually hear/via Twitter @ShootCutGo How-Do Branding on Demand Event
Thank you to @howdomedia for a very interesting conference on branding yesterday with a great presentation from Phil Jones /via Twitter @Val_at_Whale  How-Do Branding on Demand Event
Enjoyed listening to @PhilJones40 at @tieuknorth event tonight. Practical tips for leadership delivered with such clarity. /via Twitter @alchemy_agency TiE NW Entrepreneurs Evening