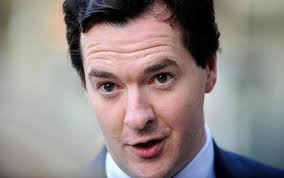 Today I appeared on BBC Radio 5 live giving some commentary around the Chancellors speech around the economy and the need to save a further £60bn in spending over the next four years.
Reading through his speech, some key words initially jumped out at me which were things like "Confronting truths", "dangerous new complacency",  "hard truths," and "brink of collapse."  These words were being used to position the further difficult decisions that would have to be made and implemented to balance the public finances.
My job within the short time was to give some response from a business perspective, as usual there is never enough time for everything, so here's my thoughts in random order: –
Business has already been doing much of the above since the crash in 2008 in terms of confronting truths, eliminating complacency and adjusting to the new new. 
Business has adapted and healthchecks itself regularly with brutal honesty .  High performing businesses have this as part of their regular dialogue.  The ones that do fall asleep at the wheel fail – Blockbuster, Woolworths, HMV etc.
Small business access to finance is still an issue for many, many banks would argue that money is available for financially sound businesses.  Key is the approach and appetite by the banks to risk hence why more businesses being crowd funded or funded via EIS.
Britain must compete on a global stage.  Costs must be right sized, skills must be developed, new industries developed. opprtunities for young peope created.  Agree with the Chancellor on that one.
Business confidence is positive, but realistic.  At the Telegraph Festival of Business a straw poll of 300 business leaders and entrepreneurs showed a positive outlook for the future.
The debt size is still £10 trillion, so relatively speaking £60bn is still not tackling the scale of the issue.  We don't really know what austerity looks and feels like in the same way as a resident of Portual, Greece or Spain might.  Consumer consumption continues here in the UK.
Any economy is a bell curve of success and failure at the extremes.  Businesses in specific sectors are having a harder time than others, equally other businesses continue to grow like crazy.  The businesses in the middle of the bell curve are figuring out ways to ensure they stay where they are or move right of the curve.
Any business leader would look at their balance sheet or cashflow and look to repair it if it were in a terrible state, the question is just how long will the stakeholders give them?  A failed CEO would be fired, a failed politician invariably gets to fight another day.
A small government has to be one of inevitable outcomes of the need to reduce costs.  More productivity, efficiency, automation, /Information Technology, Smart services and Smart Cities will mean fewer people.  A brave move for a politician.
The bottom line is that business is just getting on with it.  Business has little need for politics, other than to create the best possible landscape for business to thrive within.  Businesspeople see that the balance sheet is in dire need of repair and just want more honesty and transparency, so that they aren't blindsided.