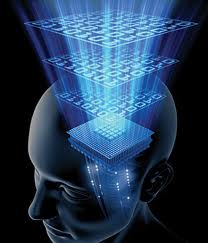 I posted on my cycling blog yesterday about a moment of synchronicity that happened to me.  Synchronicity is a lovely concept, it's when the planets seem to align, a turn of good luck comes your way, someone steps into your life when you think you need it most, a friend calls when you've been thinking about them.
I only learned about it a couple of years ago and since then I've really heightened my awareness of it.  Sometimes really obvious stuff happens and you think "that was downright co-incidental," other times you have to look for it.
There are moments when moments of synchronicity present themselves to you and you're too busy or distracted to look.   The key thing is this, providing you know where it is you're sailing to, your actions and thoughts in your sub-conscious begin to navigate you there.
You need to be really aware of your thoughts, words and actions because if they did become your reality in terms of the things that may present themselves to you, you want to be sure they are things that are aligned to where you're going.  You might also choose to spend your time with others more carefully to ensure that you are surrounding yourself with people that support your thoughts or indeed listen more intently to others in conversations, looking for that commonality of purpose or vision.
It was Gary Player the golfer who said "the more I practice, the luckier I get".  Taking that thought and applying it to synchronicity, if you're clear about what it is you want in life and that thing is not about something material but more linked towards your happiness and wellbeing and being your best, you'll be amazed and what things might happen.