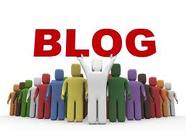 I posted the other day about the benefits of blogging.  Don't be mistaken that it's hard to get a blog going, because it's not.  Here's how my 12 year old son set up a blog in about 12 minutes over the weekend.  Seriously, if a 12 year old can do it, you can too.
-Go to blogger com.
-Make up a name for your blog (if it's already taken, choose another).
-Choose a template.
-Get blogging.
If you want to get really fancy, you could choose a dedicated URL for your blog by visiting somewhere like 123-reg.co.uk and buying yourself a name, then pointing that name to the URL of your blog.  I've recently done this with my cycling blog, whose previous URL was http://philsroadbikingblog.blogspot.com (bit of a mouthful) to www.race-pace.net (shorter and punchier).  URL costs me £10 a year.
So, back to my son.  He wanted to sell a few books and things to friends at school.  So, we set up a blog.  Bought a URL for £5.99 and off he's gone.  You can see the result of his work so far at www.epicprices.co.uk.  He's even added some Google advertising on to earn a few pennies (that's my boy) and is sharing the link in Facebook to give exposure to his friends.  It really is as simple as that.
So, whether big or small.  Have a think about what a blog could do for you.  You could be up and running in under twelve minutes.