Over the years, I've read a huge quantity of books around leadership from biographies to methodologies.  It's easy to copy a successful formula if you are trying to develop your leadership capabilities however you may end up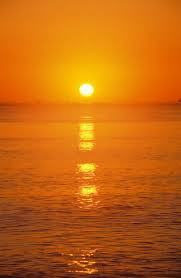 not being the true and authentic version of you.
As I rose up within my own business, it started to dawn on me that I got far more done when I spent more time just being me, not trying to be a Jack Welch clone.  People responded to me far more when I stopped trying to be something/someone I wasn't.  From that point my career rocketed, on to lead the UK organisation from humble beginnings as a fax salesman.
To this day, I could kick myself for the "work mask" that I had developed in my early years.  Only when I began to work with business psychologists in 2000, did I realise the error of my ways.  Over the following years, my leadership style has simply been focused on being the best possible version of me – that's it.  Let me share with you 10 simple things that I have learned about leadership as a framework which may work for you: -
Being truthful with yourself.
Being truthful with others.
Respecting everyone regardless of where they sit.
Pressing CTRL+ALT+DEL on your past and living in the now.
Letting your true personality come through not what you think other people want to see.
Being compassionate when making tough decisions.
Always giving space for others to give a view.
Being fair.
Admitting your shortcomings and mistakes.
Seeing everyone and everything as a potential for learning.
Back to my opening paragraph, this is not about creating an army of "me's".  These are just some of the things that allowed myself to be the best possible version of me, when heading up a large organisation.  I've found that the topic of leadership is more about respect.  Respect for self, others and your wider environment, however you define it. When you practice that, it drifts you more towards the familiar descriptions of what "leadership looks like" in a book but with your personality stamped all over it.