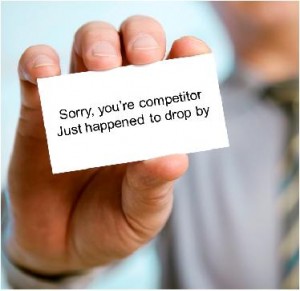 Ask a room full of people whether they have more free time now then they did five years ago and rarely do you see a hand go up.
Time, Attention and Trust are all in short supply, we're optimising every moment, catching up, organising, on top of our other competing demands.
So, if this is now the convention of life – work/life blend, rather than balance, how should you change your business development approach to your customers?
Circles
Life seems to have gone full circle.  Being a proud Generation X, I've been schooled in the the importance of personal relationships.  During the late nineties and into the new millenium, businesses went a little CRM crazy, defining relationships by database fields.  It was all about your system.
Compare that to now.  Ten years on, we're now talking about the importance of one to one, not one to many.  Traditional media continues to find ways to justify itself and social media has created hundreds of millions of individual voices.
Relationship building is becoming about the balance of how frequently you listen combined with how frequently you communicate (reception+transmission) at a one to one level.
Where are you FRoM?
If people are time starved, then traditional methods of reaching out to them may be less effective.  You're networking events may not be so well attended, your e-shot open rate may be a fraction of a percentage, your direct mail may be directed to the re-cycle bin.
Using applications to stay front of mind (FRoM) with your customers and network are key.  Blanket bombing them with mailshots is a guaranteed way to put yourself in the "less relevant" box of their thinking.
Working smarter with tools like Linkedin and Twitter to create a simmer effect in your relationship isn't hard.  Primarily it means that when they have a problem, you're aware and – more importantly – you're in their field of view as a potential problem fixer or trusted advisor.
Completing some training with a professional services company on Friday, I hit this point home.  Quite often, interventions by the professional services sector are event driven.  If you don't have proximity to your clients (in range to listen) at their point of need, then you may well find a competitor through the door.  Use the technology that exists today, to make that job easier.
I've had personal experience of this over the years and it's a timely reminder that you have to stay in regular, relevant, contact with the people that are important to you, if you wish to be the person they talk to in their moment of need.