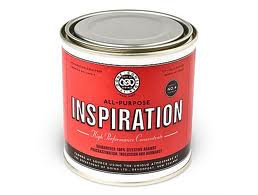 Over the past couple of years, I've been increasing the frequency of public speaking that I do as part of our overall brand reputation strategy.  Being seen as a person of influence in your sector, provides substantial benefits to your brand and puts you significantly higher up the consideration chain of your target audience.  It reaches out further and deeper than any advert you can ever place.
This week I hosted the annual Shared Services Forum UK conference in Harrogate.  Bringing together around forty really large private and public sector organisations to share examples of excellence, the names of businesses attending was like a who's who of top flight companies.  There was a brilliant line up of keynote speakers during the day, including Molly Harvey, Adrian Webster and David Yeoman , each delivering different takes on leadership, motivating others and personal development. I was able to spend time with each of them during the prior evening dinner and during the day to talk about what makes them tick.
The one common characteristic of the three speakers is that they all continue to develop themselves, in order to develop others.  They sat in on the keynotes of the other speakers, observing, taking notes and learning.  They all possess a hunger to raise their game, refine, test, learn and be their best.
It was fascinating to see the contrast in styles and engagement between the three speakers.  Harvey, with a soft Irish accent, delivered some powerful content which had the audience listening intently. Webster, turning energy up and down in explosive stage fits of a sparky performance and Glaswegian Yeoman, engaging the audience and challenging people with his forthright views on use of words and behaviour.  He managed to get everyone up and spontaneously clapping to the Gypsy Kings, cleverly anchoring a moment where we had all just let go of tension by blowing our negative thoughts into a balloon.
Observing the audience, it's amazing how people love to be inspired by others and catch the wind of enthusiasm of clever thoughts, connectedness and potential for change.  Molly Harvey made a great point during her keynote about "watch who you spend your time with."  What she meant was, you have to spend your time with people who have the mindset that you aspire to, have or are developing in order for you to be challenged and grow.  If you have a think about the five people you spend the bulk of your time with, what does that say about how you are influenced?
That's why it's important to get out of the office, meet new people, discuss, debate and network.  To listen to others, grow, share and challenge yourself.  I learned a huge amount just being in the presence of others, I'd encourage you too.  Consider it an investment, not a cost.  Invest in a day, don't justify a day.  Excellent people do.