Having spent some good quality time with some superb SME's this week, it really highlighted to me how when your business grows, a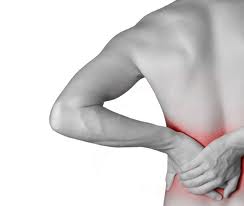 new set of challenges appear mostly around strategy, culture and organisational development. 
Running a large organisation it's easy to take for granted the things that seem like business as usual for us, but business as 'unusual' for a fast growth small or mid enterprise. I've previously posted about what small businesses can learn from big businesses here. They are a good starter for ten.
The key things that a business owner needs to think about are: –
Managing your growth better by not trying to be everything to everybody.  Have a clear sales/customer strategy about who is going to deliver your objectives most quickly.  I've seen so many small businesses dizzy with being so busy on delivering projects which deliver little real margin and distracting them from more profitable opportunities.  Be careful about your ABC (Activity Based Cost) before committing your precious resources!
Prioritising your resources behind those priority areas. In particular a regular review of who is in the right seat on the bus, where you spend your customer acquisition funds, rebate payments, who you extend preferential terms and why.  Overhaul everything, recession or no recession with a frequency.
Understanding the dragging anchors on your performance and taking action against them (low margin, high touch customers, or employee underperformance for example).  The longer you leave it, the worse it gets and the the more you dilute your ability to be competitive or achieve your goals.
Getting clarity on what you are doing it all for.  What is the key outcome you need from your business?  An exit, organic growth, runaway growth, a lifestyle?   This bit seems to be missing a lot of the time and as a result, small businesses can easily drift.  It will help massively in establishing what you need to achieve, with who, by when.
Before appointing a board or non-executive directors think really clearly about what you need them to contribute.  What skills are you missing, does it need to be a board position or a senior management position?  Do you want someone sales focused or financially focused?  Do you need someone to prepare you for sale, merger or investment?   NED's come in all shapes and sizes, so always be clear about what you want?