Yesterday I spoke at the Cheshire Business Expo (organised by Profile Communications) on what small businesses can learn from big businesses and leaders of big businesses.  I covered quite a lot of content but wanted to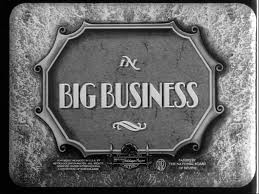 summarise some of the key points here for the people that attended as a reminder of the key takeaways.  Bullet form for easy digestion: -
Big Companies
Have a clear vision.
Have the right people, in the right seat.
Understand their economic engine.
Are disciplined in Thoughts, Words and Actions.
Don't just have a plan A, but also a B) Big and C) Contingency.
Know what their main effort should be to deliver the vision.
Have a stop doing list.
Confront the brutal facts.
Act quickly on poor performance at all levels.
Spend more time thinking about the future.
Successful Leaders of Big Companies
Manage their emotional state.
Make evidence led decisons.
Look to data  and facts.
Check assumptions.
Spend more time creating than reacting to things.
Are focused on "being their best" not comparing to others.
Are open to everyone and everything.
Have their mind, body and soul aligned.
Effectively delegate and spend their time coaching/aligning others.
Know their Ding!
I spoke quite a bit about emotional intelligence, here are a few additional articles for you to read: -
The Ocean of Opportunity (all about the future and not looking back).
Fly TWA (why you should put thoughts and words into action).
AFD-MO (why you should just forgive everything and everybody as the only moment is now).