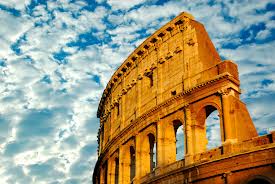 That's how I described the big shift which is going on around us in remote and flexible working at the 'Anywhere Working' conference in Manchester recently.  An excellent initiative, its purpose is to evangelise about the benefits of remote working and how it "can increase your productivity and wellbeing, save the environment, and most importantly, affect your bottom line in terms of your time and your money."
My job was to describe my own remote working story aswell as for me to talk about some of the background drivers behind this revolution in working practice.  Over one million people have supported the initiative via the website, so there's the evidence, it's no evolution.
Remote working started for me in 1994, with a massive laptop, a 28.8k bps modem and an inkjet printer – when set-up you'd think I was running a large enterprise compared to today's technology.  Sales performance reports came in an envelope once per week, mobile phone's were still a bit of a luxury and download speeds were woeful.  More business was done by phone and face to face, human relationships really mattered, the internet was just taking off.
Contrast that to now.  People are running now one, but multiple devices.  A smartphone, an iPad and a laptop computer, all synced up via the cloud offering instant access to the world commercially and socially – disruptive times.    Themes I covered which are contributing to this include: –
Collaboration
Digitisation
Clobalisation
Generation XYZ
Speed + Agility
All these things are going on at once, in parallel, meaning the 'mash-up' effect is huge and creating instant opportunity to review how you do things.  New starts are entering the marketplace with an 'edge of chaos' mentality, seeing nothing but tools, marketplaces and opportunity.  They have no technology baggage, downloading the latest 'app' in seconds and 'plural working' numerous projects to pay the bills.  Large enterprises can 'do more with less' by equipping 'roam' workers with new technology which allows them to work smartly, releasing more 'face to face' time with the people that matter and adding value.  According to a survey by CIO Net – 79% of enterprises see the primary driver behind mobility as "increasing employee efficiency."
Talent is looking at employers both current and future and asking the question – "what's your remote working policy."  In all of this, there is the opportunity for you to create something new.  A new business model, a new process, a new way of interacting with customers old and new.  It does come with some baggage, mainly I.T. related with frustrations around wi-fi signals,  access to power, battery life and security concerns, but nothing that can't be fixed or worked through.
The new world order is here, right now.  Cappuccino commerce, start-ups getting going from coffee shops.  American coffee houses already describing the "tablet trash" of customers sitting on free wi-fi all day for the price of a single cup of coffee – oh dear, perhaps a new business model coming, pay as you drink!  I must confess to having a web conference from a coffee shop early this morning, headphones in, webcam on, flat white + a toasted teacake – yum.
All that aside, it's exciting times.  If UK Plc is genuinely going to increase its productivity, then this is the way to go. I've already had feedback that one of our customers who has invested in our cloud based web conferencing service – Omnijoin – holding over 700 web conferences since January, proving that even with remote workers, you can stay connected.
The trend is here, it's not a fad, so fortune favours the brave.  Get mobile, become a citizen of "Roam."