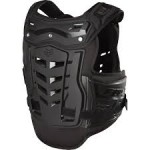 Liquid disruption.
That's what the world feels like. Everything seems to moving so quickly, the stable becoming the unstable, our ability to process, digest and accept change requiring robust coping mechanisms.
Problems, like buses, appear one after one. Perhaps a circumstance of over-information, over-communication and transparency- drama is only a status update away.
But what drives our reactions?
Our personal experiences, programming, external reference points, friends, real-time feelings, self-image are all busily working away in the background to put our problems in our field of view. When layers of problems occur, things build up to a point when the cork can pop – unless we have the coping mechanisms to process, rationalise and accept what is.
This is where you need to wear your armour, to ensure the things do not serve you do not get in but simply repel.
Five Questions to Re-Gain Perspective
1. What's in my control?
2. What's the worse that can happen?
3. Is this temporary or permanent?
4. Who do I need to speak to now to assist/gain perspective to this?
5. Are these feelings real based upon the evidence in front of me?
Five Positive Affirmations you can Make
1. I will get over this.
2. When everything changes, I change everything.
3. This is a stepping stone to something new.
4. This is an experience from me to learn from, what's the lesson?
5. Change is constant, I am in transition.
Wearing your armour is the equivalent of your superhero suit. Stick it on, take stock, deflect the bullets.