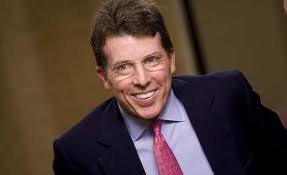 Speaking to a Treasury Select Committee on Monday,  Barclays CEO – Bob Diamond remarked "The big banks need to stop apologising for mistakes which led to the global financial crisis."  I'm sure the two thousand or so workers from Manchester City Council who have today learned that they are to lose their jobs, totally agree.  "They've said sorry, so why should we be bitter?"  That makes it alright, an apology.   Not! Perhaps Mr Diamond might treat them all to a small drink up with his reputed £8M bonus that he is set to receive this year.
In a way, the people I don't feel need to apologise for the banks behaviour are the thousands of bank workers in branches, customer support centres and campuses across the UK.  They are having to be the front end to the bitterness that many will foster for a long time, particularly those affected by job losses.  It's the City boys where the blame firmly lies, many of them still sitting on the millions they made selling toxic debt to each other in the merry go round of hysteria.  Anyway, not planing to rant, wanted to quickly talk about the idea of the "jobless economy."
With the public sector reducing headcount, clearly the private sector needs to grow to boost the economy.   Many businesses, having laid people off or re-organised, may well be reluctant to take new headcount on in the short term, opting to do more with less, in case there are any more – ahem – surprises.  2011 will be the year, where nervousness will exist in all areas of the economy.  Macro level forecasts take time to kick in.  So, whilst the public sector and related private sector companies with high public sector dependency make short term cuts, the private sector will be looking for new business, whether that be export or home market.
This transformation of growing new business in new markets won't happen overnight.  New strategies need to be implemented, sales cycles need to be gone through, prosepcting, meetings, proposals, further meetings etc.  So, 2011 may well be a time where business does more with less.  Sweating assets (human and other) will be where it's at, so whilst the economy may grow slowly, the number of jobs may not follow in the usual cycle.  Hence, we may well remember 2011 as the year of the jobless economy.  Let's hope not.