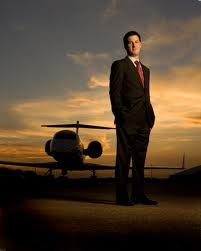 Pitching to a CEO takes a certain approach and so many people still get it wrong.  Particularly if you haven't met the individual, you need to take a structured approach, as they may be one of a number of different personality styles.
Remember an executive generally has competing demands on their time, a short attention span (haven't we all), a passion for their people,  a brain full of ideas and competing priorities, a desire to make a difference.
Here's 10 top tips to enhance your chances of success and impact when presenting to a CEO in a business pitch.
Send as much information beforehand.  Establish credentials before hand to save time in the meeting and a management summary of the key outcomes you need for the meeting.
Look them up on Linkedin.  Find out a little about them and see what you can learn about their history.  If they've come through a twenty year career at IBM, then approach them in a highly structured way.
Get to the point quickly.  CEO's have a million and one things on their mind and they hate waffle.
Work to an agenda.  It gateposts where you are and keeps things firmly on track.
Ask for commitments to action.  CEO's are often action driven and want to make intervention, don't be afraid to ask when you need something done, they have the power and resources.
Follow up quickly.  Don't leave it.  Get followed up and stay front of mind.  If things might take a little longer for known reasons, ensure that you still drop a regular note with progress.
Remember that the direct reports to the CEO will not want to be shown up.  Do a pre-briefing with them as to your approach and ask for any pitfalls/commentary in advance.
No surprises.  If you have a "drop the bomb" moment in your presentation, then that can be high risk and de-rail your meeting.  Grease the skids with any key issues to allow the CEO to gather all the information they need pre-meeting.
Get to know their assistant.  Be courteous to the person who works most closely with them.  If you have an assistant, get them to connect peer to peer with their opposite number on Linkedin.  It's amazing what you can achieve that others may not be able to by having an assistant on your side.
Be on the metrics and know what strategic objectives the CEO is working to.  If it's not relevant and aligned, well costed and with clear outcomes, you wont be impactful.