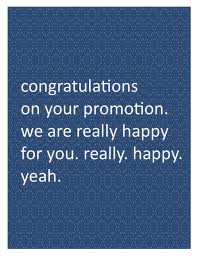 Last year I hosted an event where one of the speakers – Adrian Webster – talked about TNT's (tiny noticeable things).  TNT's are the small things that can be like dynamite in human relationships of any kind.  I interpreted it as those little moments when you go the extra mile for someone for no particular reason other than you felt compelled to do so.
Last week, when news of my impending promotion broke in the press, I received well over a hundred messages from people that I know, which was lovely.  It's an important lesson in business, to keep an eye on your closest contacts and make sure you take the opportunity  for a TNT.  People will remember those gestures for a long time. 
Ways you can do this include: -
Keeping an eye on Linkedin to see if someone has changed their job title
Scanning the business press to see if any of your key customers have made any positive announcements.
Allocating filtered colums in Tweetdeck to ensure that you keep full track of your top network members.
Regularly reading blogs of people that are in your network to keep updated with their activity.
Committing to sending at least one e-mail a day to someone you've not been in contact with a while asking for their news.
In our world of electronic communication, a hand-written card has cut through, every time.  I keep a stack of them in my drawer and my wallet topped up with stamps in readiness for a TNT.  Don't over use them, but look for the genuine moments when something has happened worthy of comment or celebration.  I regularly mention this when I speak and people that I have seen since tell me stories of how this has helped to cement or renew a business relationship, basically it works.
Even though e-mail and Tweets are convenient and hugely welcome, going the extra mile and dropping something in the post, creates a nice surprise and a keepsake which doesn't make it's way to an e-mail file folder.  Have a go next week and send something to someone, see what happens.