Listening to adventurer Mark Beaumont talk the other day made me reflect about a time when I was at my limits.  It was in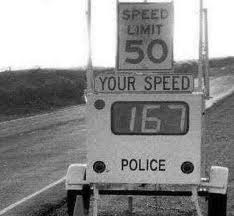 May 2010 on a cycle sportive called The Fred Whitton.  This is one of the toughest one day sportives to ride, you can read about how it all went in this blogpost on my cycling blog www.race-pace.net.
Picture the scene.  After 100 miles of cycling, driving rain, wind, sleet and thunderstorms I arrive at the bottom of a massive climb and fall off my bike due to the wet and slippery conditions.  The climb is so steep, that I can't get going again to clip my shoes into my pedals.  I end up having to walk for about a mile in my socks up this huge 20% incline.  I thought I was mentally at my limit, I was physically shattered, I was on my own and I couldn't see another rider for miles in front or behind me.
As I reached the top, a huge clap of thunder came and a lightning storm broke out, more rain, conditions were just getting worse.  I'd run out of food and water on the bike and this was digging in time.  As I descended my hands were so cold I could hardly pull the brakes, I was picking up tremendous speed due to the steepness, how I got down without an accident I'll never know.
Just at that moment, I was between the two mountains in a valley.  The storm stopped and two, yes two, rainbows appeared in front of me.  I pulled over to just take them in, they were magnificent.  I looked at the stunning ruggedness of the mountains, the colours and these two rainbows in full technicolour.   I also thought I had reached my limit and may not get back.  At that moment, I got back on the bike, the rain started again and I rode the 12 or so miles back to the finish line, over another big climb which took everything I had.
More in the tank
I learned a big lesson that day which I'll always remember.  Sometimes, what you think are your limits, aren't.  You are capable of so much more, I learned that.  We become conditioned about what might be possible, constrained by our own thoughts, previous experiences, comparisons vs. others and things you see, you limit yourself.
I learned that day, that I had more in the tank, I had to push myself and re-define what I thought was my limit.  I defined a new place on my continuum, further than I had previously thought.  It was an important lesson to me about not giving up, about reaching within, about finding something more when you thought the tank was empty.
Taking that thought and applying it to other things in life, there may be times when you are faced with a testing challenge in business, where it feels like you are walking up the side of a mountain in your socks, being lashed by the rain.  You may find that you feel your personal boundaries are being challenged and if they are, create new ones.  Set a new goal for yourself, think a new thought, push that little bit harder, you'll be surprise what you are capable of.