At Brother, we have a philosophy we call 141%.  It was derived from a campaign we ran promoting our A3 range of printers.   In short, if you put a piece of paper onto a photo-copier and enlarge it to A3, the enlargement ratio used is 141%.
As the campaign was targeted at small businesses, entrepreneurs and start-ups we began to think about what it takes to be successful.  Long hours, guts, risk-taking, doing extraordinary things, ambition, drive, energy.  Our "light on" moment was recognising that these people give more than 100% to be a success , they give it 141%.
We've taken this essence and used it to sponsor people that do extra-ordinary things.  One of those people is Paralympic cyclist Simon Richardson MBE, who fought back from an horrific road accident to go and win two gold medals at the Beijing 2008 Paralympic games.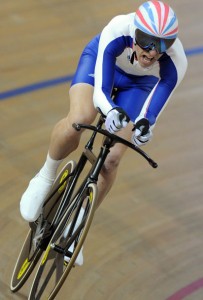 He was awarded the MBE in 2009 and has shown extraordinary mental strength and courage.  Today, he is recovering from another major accident which left him critically injured and showing that same gritty determination in his recovery.  We're backing him all the way to get back to his pre-collision condition.
A forthcoming 141% sponsorship is around one of Britains most successful ever athletes – James Cracknell.  Just read his biog here and you'll immediately know why he is a 141% person.  He'll be attempting to break no fewer than four major cycling records on a tandem with Jerone Walters in the near future.  They are: -
Fastest time from Lands End to John O Groats.
Furthest distance covered in 12hrs on a bike.
Furthest distance covered in 24hrs on a bike.
Fastest time to cover 1000m on a bike.
That's inspiring stuff.  Following this attempt, Cycling Commentator David Harmon and Professional Cyclist Magnus Backstedt will attempt to break the 25M time trial record on the same tandem bike, called Rocket2, sponsored by Brother under our 141% theme.
This bike is the most technologically advanced tandem ever built, made here in the UK by master framebuilder – Terry Dolan.  That's another great fit for us – technology, effort and innovation.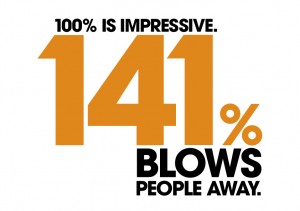 When you have a key proposition, sponsorship's come easily, they are aligned to your business objectives.  We can easily select whether a sponsorship does or does not fit because it has to demonstrate something over and above – not run of the mill.  It has to be 141% and show the sort of commitment that our customers show in growing their businesses.
So, when you see the 141% logo out and about, you'll know that something interesting is going on and that the individual who has the logo on their back is going above and beyond.
If you want to know a little more, please go to www.brother141.co.uk.